Auch die mittlerweile vierte Kollaboration von #XVLP wurde heute Nacht veröffentlicht.
In Zusammenarbeit mit The 7th Letter sind dabei zwei Sweater entstanden, ein weißer und ein schwarzer.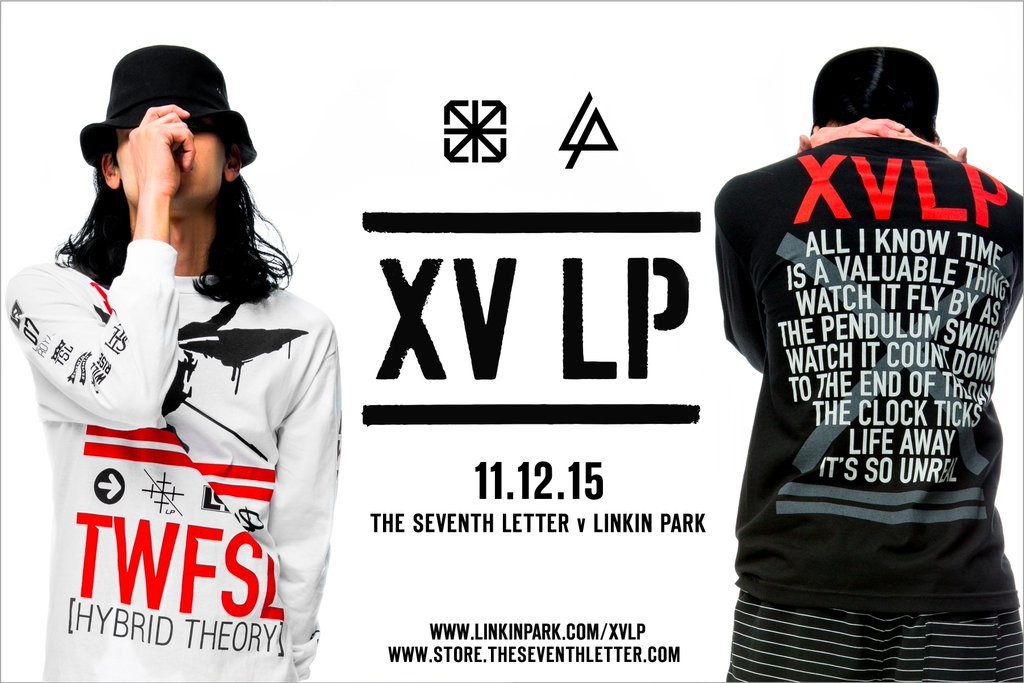 Kostenpunkt sind dabei $ 44, während es hier aber nicht wie bei allen anderen Kollabos nur 150, sondern pro Farbe 150 Stück gibt. Die weiße Version gibts bei Linkin Park unter http://linkinpark.com/XVLP die schwarze gibts im The 7th Letter Shop.
Auch hierzu gibt es wieder ein Interview mit Mike und Joe, das könnt ihr euch jetzt noch unten anschauen.